Wayward Coffeehouse in Seattle
Sunday: 7:00am - 11:00pm
Monday: 6:00am - 11:00pm
Tuesday: 6:00am - 11:00pm
Wednesday: 6:00am - 11:00pm
Thursday: 6:00am - 11:00pm
Friday: 6:00am - 11:00pm
Saturday: 7:00am - 11:00pm
Pro tips
Casual atmosphere, friendly staff, GREAT coffee, fast and reliable WiFi. Lots of LARGE tables for spreading out or having meetings (and they reserve tables!). Plenty of outlets in reach of most tables. Also offer vegetarian and vegan sandwiches, soups, salads, breakfast items, pastries. Gluten-free options. Open until 11 pm every night. Fun geeky atmosphere and scifi memorabilia everywhere and very welcoming to everyone. Quieter weekdays are great for working and studying, evenings are a fun crowd of gamers, writers, students, and more.
More details
| | |
| --- | --- |
| Coffee | Tony's Coffees & Teas (local, organic, Fair Trade, shade grown) |
| Tea | Friday Afternoon Teas (loose leaf) and Stash (bags) |
| Food | Vegetarian and vegan: sandwiches, soups, salads, pastries, bagels, granola, egg sandwiches |
| Seating Capacity | 50+ |
| Outside Seating | 6 |
| Group Space | Yes |
| Types of Seating | Small tables, Larger tables, Lounge chairs / couches |
| Web | waywardcoffee.com |
| Keywords + Amenities | coffee, geek, open late, wifi, north seattle, vegetarian, gluten-free, Outdoor Seating, Has Power |
Last known details
Network name also shown if available e.g. ( network / password )
Places to get work done nearby
---
Stories from Untethered — the largest remote work magazine
It takes a village.
Submit a WiFi speed test, add photos or add missing info to let others know what to expect when working here—and give this place our community stamp of approval!
By joining, you agree to our
Community Manifesto
and
terms of use
.
Already a member? Sign in.
Welcome to the best community on the planet.
Are you the owner? Take 2 minutes to verify your identity—and gain instant and 24/7 access to your listing, forever. Upload more photos, let everyone know they're welcome—and enjoy 3 months of free, promotional perks.
We require verification to unlock listings to protect your brand and business.
Test the WiFi when at this location!
What's Real-time Capacity?
Using really fantastic technology, we're able to show you how likely it is you'll find a seat at this space right now.
What does the data show?
The following breakdown shows the possible outcomes you'll see.
| | |
| --- | --- |
| Many | The likelihood of finding an open seat right now is high. |
| Some | The likelihood of finding an open seat right now is good. |
| Few | The likelihood of finding an open seat right now is low. |
How is it calculated?
We look at people entering and exiting the space, matching that against the total available seating. Sprinkle in a little magic and, voilà, you have real-time seating capacity.
---
Contact us to get this set up in your space and download the Density iPhone app to get real-time information in your pocket.
Tips
1. Cell phone photos are OK.
2. While we find that most folks don't mind being in the background of photos, don't sweat it if someone objects. Thank 'em and find another shot or go back to working/studying.
"Excuse me. Do you mind if I take a picture of this area with you working in the background? It's for a project I'm a part of that connects people like us with great spaces to work, like this one."
We're not using community sourced photography for commercial purposes, so you needn't worry about documented permission or release forms.
3. Submitted photos will be attributed to you unless you state otherwise.
Share this list with others.
Do good work, wherever we roam.
Members agree to uphold the community creed:
We are good stewards of space, share tables and make room for others.
We support work-friendly businesses with our money and evangelism.
We embrace a workspace atmosphere that treats one another with dignity, respect and compassion.
We believe that together, we're building a network of great spaces to work from in each city, town and village we roam.
Locating nearby spaces...
Clock in where you're working.
Just let us know where you're at by approving our location request.
Select your location to continue.
Bummer. We couldn't decipher your location. To try again, check your browser settings to make sure you give us permission to use your current location.
Need help? Check out these guides for Chrome, Firefox, Safari and IE.
Bummer. We didn't find anything.
Could it be you've found a space not yet listed on Workfrom? Here's your chance to add it and forever be remembered as the Original Scout!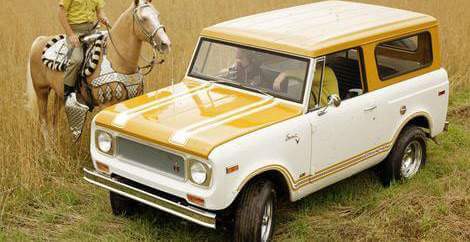 add a new space