A guest post written by Brittnee Bond of Remote Collective.
---
Remote work options are the future and we all want access to them, but how do we convince our bosses to allow us to work remotely?
Let's build a case that will show them it's a win-win for everyone, especially for their bottom line.
Less distractions, more deep work, more productivity.
For employees: Happier, healthier employees produce better work and feel more committed to their companies.
69% of remote workers reported lower absenteeism than non-remote employees according to a study by PGi.
Workers didn't feel the need to take unnecessary days off because they felt engaged and focused within their role instead of stressed or pressured.
We've interviewed so many remote workers that experience a renewed passion for their job — they feel they are working for something that is good for their career and their family.
Because now they spend more time with their family and show up in their job more (work at off hours because it's more flexible).

For employers: it increases employee retention and skyrockets efficiency of their teams.
It helps attract and retain top talent so they are able to choose from a global pool of talent. There is no longer a war for talent in the traditional saturated markets (for example, Berlin has a shortage of developers and can't pay London salaries).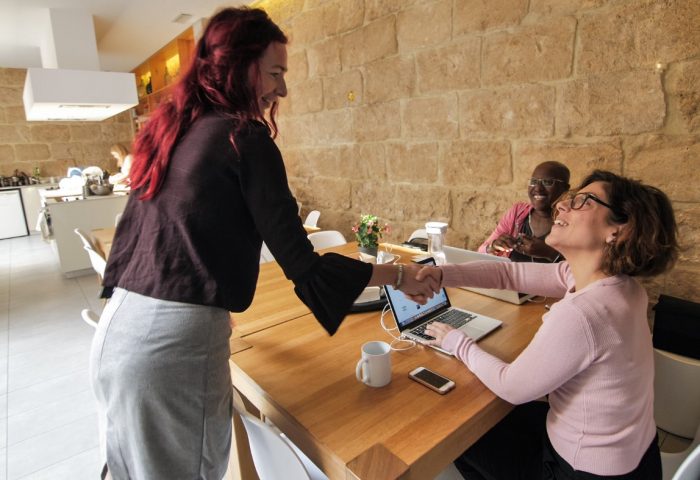 We are seeing the market shift quickly to remote work options now being offered in perk packages as the new normal; if a company is not offering these, they are getting left behind in the market.
Better health and wellness- no commute, lower stress, less sick days reported.
Higher productivity
According to the State and Work Productivity Report, 65% of full-time employees believe that working remotely would increase productivity — and their bosses agree.
Two-thirds of managers who were surveyed reported an increase in overall productivity from their remote employees.
Cost savings
If a team is fully-distributed, companies can see decreased overhead from money saved on costs like rent and office furniture.
For example, Flexjobs reported that employers can save $22,000 per remote worker per year, even if their entire team is not remote.
Remote work or no thank you
Especially as millennials take over more of the workforce, they politely decline jobs that don't offer remote work options. Check out this stat: nearly 75% of employees surveyed in a Softchoice study said they would quit their job for one that offered remote work.
This is only going to increase as millennials take on more middle management roles and have more decision making power.
Here's a video sharing the real life pros and cons of working remotely. It's completely doable if you watch out for these possible pitfalls:
About the Author