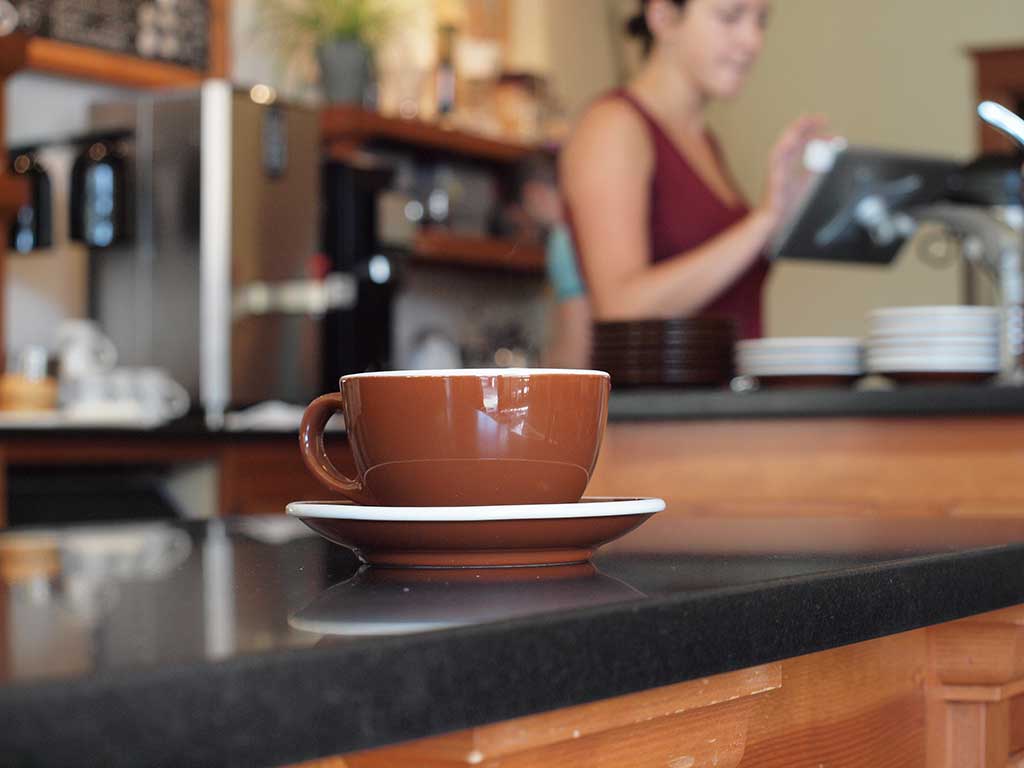 We chatted with Emily McIntyre of Case Study in September, 2014.
Tell us the story behind your business becoming what it is today.
Case Study Coffee began in 2007 as one of the first specialty coffee catering companies in Portland. Business (and life) partners Wes and Christine Russell brought a culinary approach to their business and in 2010 opened the Sandy store, quickly building a following that encouraged them to expand to downtown Portland in 2012, where they have a spacious corner coffeehouse next to the MAX lines and many downtown businesses including the Multnomah County Library. The new Alberta location is the product of around 25 Case Study employees working all hours along with Wes and Chris to create a completely new case study of coffeehouse experience. The business is driven by relationships: regulars and baristas alike feel a huge sense of ownership.
We'd love to hear about the passions that drive you from day to day.
We approach our business every day with the passion that birthed it: people and coffee, and how they intersect. All our coffee is justly sourced and roasted by Chris, and all our baristas contribute to decisions on which coffees we use and how we present them. We make all our sauces and syrups in-house (we are particularly proud of the toasted hazelnut syrup, made from real hazelnuts) as we have from the beginning, and we love building relationships with our customers.
What aspects of your business make you most happy?
We love seeing a customer's face light up when he or she tastes our coffee!
What makes Case Study Coffee locations great for getting work done?
Each of our locations is different, and will appeal to different people. They are all spacious, around 1100 square feet, and offer plenty of seating.
Why do you feel it's important to support nomadic workers like us?
We feel it's important to support nomadic workers because we care about each person entering our doors–and more and more, folks are working on the run. Our goal is to be a welcoming place to nomadic workers and soccer moms alike. The future is in decentralized working spaces, and we want to be part of it. The future is in decentralized working spaces, and we want to be part of it.
Name two things we should know when we work from your space.
If you come late morning to early afternoon, you won't have to compete for seating. Also, our bourbon caramel sauce uses actual whiskey.
What's the best way for us all to support your business?
If something annoys you during your stay, please give us the chance to address it–we care that you leave our spaces happy. Also, keep in mind that we are serving a wide range of people so we can't structure our business around the needs of any one demographic.
Thank you for your curiosity about Case Study Coffee! We are delighted to serve you.